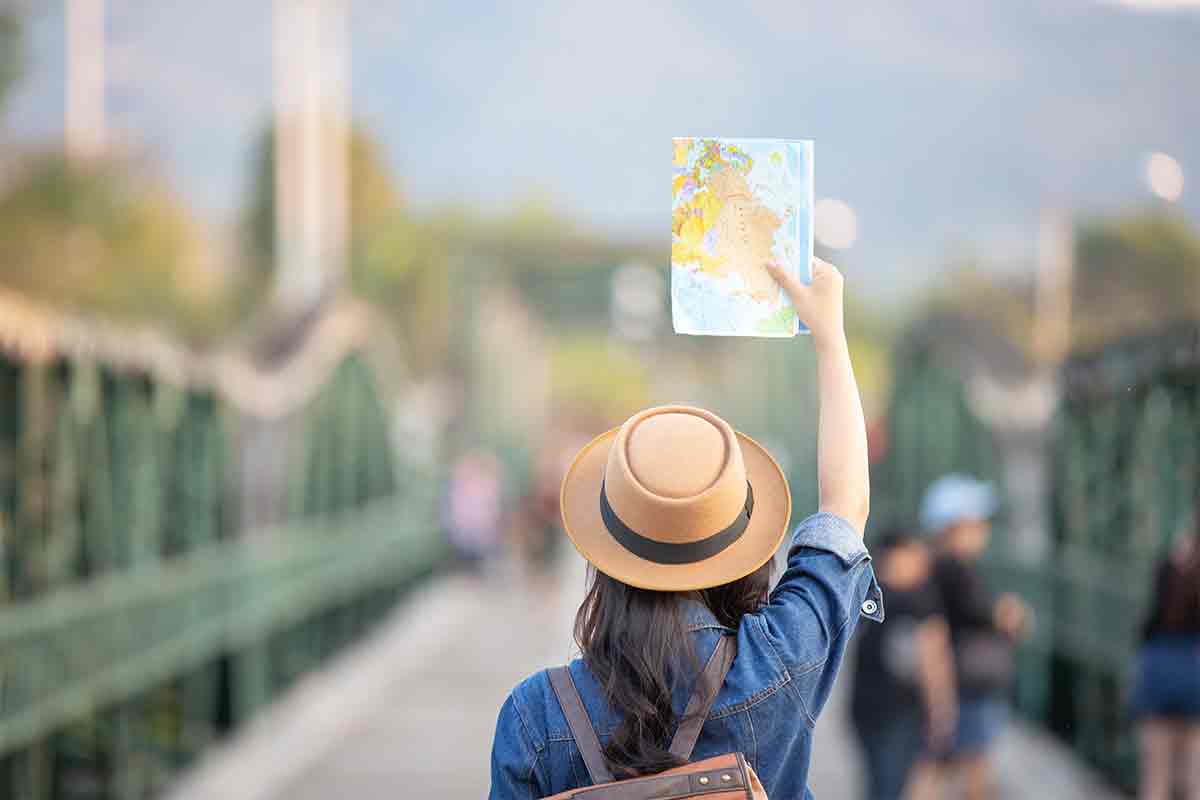 14 Jun

Movies that give you wanderlust

Movies have the power to transport us to a different world, without even moving from the couch. If you're looking for the next destination, or stuck in a rut and hoping to get out, get some popcorn, settle in and get inspired for your next adventure! Here are the movies that give you wanderlust:
Movies to inspire travel through Europe
Thinking on travelling to Europe? These movies will give you a great insight into various European cities:
Midnight in Paris, set in the French capital, provides you with a view of the most emblematic areas in Paris. Woody Allen's film begins in Monet's Garden, home of impressionist painter Claude Monet and through venue des Camoens and its view of the Eiffel Tower to the double-decker Pont Bir Hakeim, among others.
Directed by Pedro Almodóvar, Volver, is a portrait of Madrid told through the lives of three different women. This movie will take you into authentic Spanish neighborhoods and to different regions of Spain.
The Great Beauty, set in Rome and premiered at the 2013 Cannes Film Festival, offers a magical tour of the city, courtesy of its director Paolo Sorrentino. Some of the locations that stand out in the movie include Via Veneto, monument Lungo Tevere, 5-hectare public park Parco Degli Acquedotti and Villa del Priorato, a fortified monastery.
Movies that inspire travel through South America
If a more relaxed vibe is your thing and you feel like exploring South America, you would be amazed by 180º South, directed by Chris Malloy who is a former professional surfer. This film narrates the journey of adventurer Jeff Johnson as he travels from California to Patagonia. Both a road trip movie and an insight into the history of the region, you'll get a glimpse at places like Easter Island, some parts of Mexico and Chile.
Another great option is About Us, a 2016 Costa Rican movie selected as one of the Best Foreign Language Films at the 89th Academy Awards. Director Hernán Jiménez portrays the story of a young couple that decides to travel to Santa Teresa de Cóbano, a stunning beach in Costa Rica.
Movies that inspire travel through Asia
To complete the list and give you a taste of Asia, here are some great movies to give you wanderlust:
Indochine, directed by Régis Wargnier, is a movie that inspired thousands to pack their bags, get a ticket  and travel to Vietnam. This romantic movie was shot mainly in Imperial City, Hue, Ha Long and Ninh Binh in Vietnam.
If you are more into thrillers Wish You Were Here, should jump to the top of your to-watch list. Kieran Darcy-Smith recreates a travel film that follows four friends on holiday to Cambodia's coastal area of Sihanoukville. Although the movie plot was written with the thriller-lovers in mind, the beach shots are amazing!
Did any of the movies above inspire you?  Do you feel like planning a trip to Europe, South America or Asia? We can help with choosing your perfect destinations!  Check out our TEFL Courses abroad to get more detailed info about these locations and many more! Did we miss any of the movies that inspired you to travel? Follow us on Facebook to comment on the ones that we should add to this list!