29 May

What is the earning potential of teaching English abroad?
Teaching English Abroad – A Detailed Salary Guide
If you're thinking of teaching English abroad, it's natural to wonder about the earning potential and financial benefits that come with it. Fortunately, the demand for English teachers worldwide is substantial, and this presents a wide range of opportunities for individuals seeking to live and work overseas. English teacher salaries can vary widely based on various factors, such as the location, type of institution, level of experience, and qualifications of the teacher.
The good news is that some countries offer quite lucrative salaries to English teachers, making it a highly attractive and rewarding option for those who wish to embark on an exciting adventure while earning a decent living. Whether you're an experienced teacher looking to take your career to the next level or a fresh graduate seeking to gain valuable teaching experience, teaching English abroad could be an excellent choice for you.
In this blog, we will delve into a detailed salary guide for teaching English as foreign language in Europe, Asia, and Latin America, providing you with valuable insights into the earning potential and other crucial factors to consider when selecting a location for your English teaching career. So sit back, relax, and let's explore the world of teaching English overseas.
How to teach English Abroad?
1. Obtain a bachelor's degree:


While not all countries require a bachelor's degree to teach English, having one will significantly increase your employment opportunities. Many employers, especially reputable language schools and institutions, prefer candidates with a degree.


2. Choose a destination and get certified:


Consider obtaining a TEFL (Teaching English as a Foreign Language) certification. These certifications provide you with essential training and knowledge to effectively teach English as a second language. They also enhance your employability and may be required by some schools or employers. Each of our destinations run TEFL courses, and will provide you with guidance and knowledge expertise of each one of the local training centres.
3. Attend interviews:
Prepare your CV, look for teaching English jobs opportunities and get ready to attend interviews!  

Teach English in Europe: Salaries
Europe has a great demand for English teachers, meaning it's become one of the most popular destinations for teaching English abroad, and it offers good pay for TEFL teachers in comparison to living costs. Countries like Spain, France, Italy, and the Czech Republic are among the top destinations for English teachers, with salaries ranging from €1200 to €1600 per month.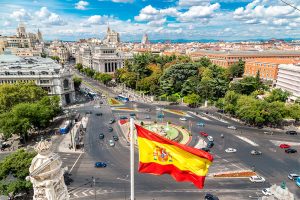 In Spain, for example, the average salary for English teachers teaching abroad is around €1200 to €1600 per month. While this may not sound like a lot, in Spain, it's enough to cover your living expenses and will also allow you to travel and explore the country.
Spain is renowned for its exceptional quality of life, making it an attractive destination for residents and visitors alike. One of the key factors contributing to this high quality of life is the country's pleasant climate.

Spanish culture places great importance on leisure and relaxation, with the famous siesta tradition providing an opportunity for people to rest and recharge during the afternoon. 
Moreover, Spain's healthcare system is highly regarded, providing universal coverage and access to quality medical care. With its stunning landscapes, vibrant cities, and a balanced approach to work and leisure, Spain truly offers a high standard of living.
More information: Teach English in Spain; Madrid or Barcelona
In France, TEFL teachers typically earn €1200 to €1600 per month. This is a comfortable teaching English salary that will allow you to afford and enjoy a decent lifestyle in France.
France offers a rich tapestry of history, architecture, and artistic expression. From the romantic streets of Paris to the charming rural villages in the countryside, France offers a diverse range of unique experiences.

The French take great pride in their world-class cuisine, with renowned culinary traditions and a vast array of regional specialties. A leisurely meal accompanied by fine wine is not just a means of sustenance, but a cherished social ritual. 
Furthermore, France's commitment to education and intellectual pursuits is evident in its esteemed universities, libraries, and cultural institutions. The country's emphasis on lifelong learning fosters a sense of curiosity and intellectual growth. 

More information: Teach English in France
Italy is another popular destination for English teachers, with salaries ranging from €1200 to €1500 per month. The cost of living in Italy is relatively equal, so it's important to budget carefully if you're considering teaching English in Italy.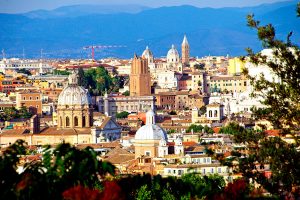 Italy is a treasure trove of artistic and architectural wonders. Italians have a deep appreciation for the finer things in life, valuing leisure, good food, and the company of family and friends.
Dining in Italy is an experience to be savoured. Meals can last for hours which allows for lively conversation and connections. Italians also embrace a slower pace of life, valuing the concept of "dolce far niente" or the sweetness of doing nothing. 
More information: Teach English in Italy
Another favourite when it comes to living and teaching abroad is the Czech Republic. Salaries there range from €1200 to €1600 per month but the cost of living is lower than in other European countries, making it an attractive destination for budget-conscious teachers.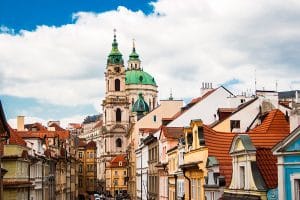 The Czech Republic places great emphasis on education, boasting a strong educational system and esteemed universities. The capital city, Prague, is a UNESCO World Heritage site and captivates visitors with its fairytale-like charm, cobblestone streets, and historic landmarks such as Prague Castle and Charles Bridge.
Czechs take great pride in their cultural traditions, including music, literature, and theater. The country is known for its thriving arts scene and hosts numerous festivals and events throughout the year.
The Czech Republic's central location in Europe allows for easy travel and exploration of neighboring countries.

More information: Teach English in The Czech Republic

Teach English in Asia: Salaries
Teaching English in Asia is a sought-after profession due to the high pay rates, especially in countries like Vietnam, Cambodia, and Thailand. Additionally, teaching salaries in Asia generally surpass the cost of living, which makes it a favourable option for those who want to save money while maintaining a comfortable lifestyle.
In Vietnam, the average teaching abroad salary for expats is around $1200 to $2000 per month. The cost of living in Vietnam is low in comparison, so it's possible to save money while teaching English in Vietnam.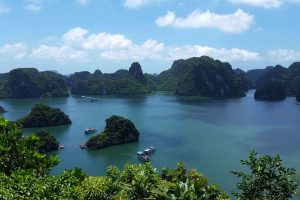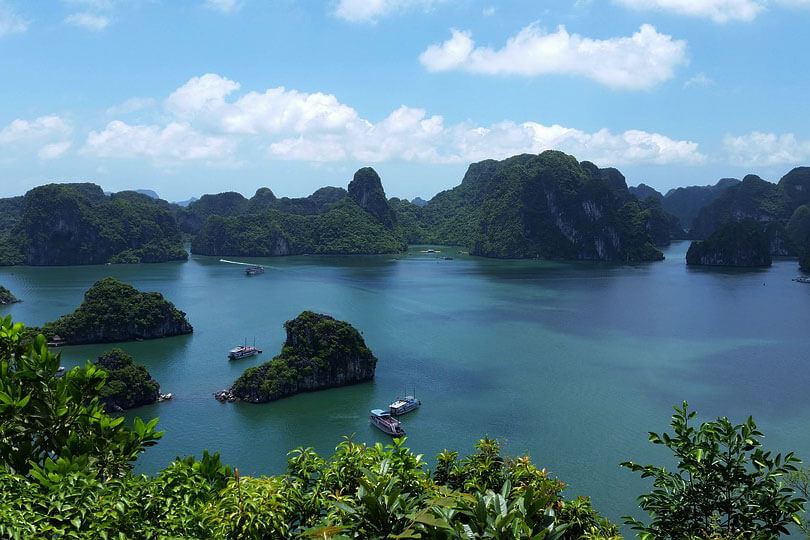 Vietnam is known for its breathtaking natural beauty, from the emerald rice terraces of Sapa to the pristine beaches of Phu Quoc and the mystical landscapes of Halong Bay.

Vietnam's affordable cost of living and strong expat community make it an attractive destination for those seeking a balanced and fulfilling lifestyle. Moreover, Vietnam's vibrant cities, like Ho Chi Minh and Hanoi, provide a blend of modern amenities, bustling markets, and a thriving arts and music scene.


More information: Teach English in Vietnam
In Cambodia, TEFL teachers earn around $1000 to $1600 per month. The cost of living in Cambodia is lower than in Vietnam, making it a great destination for anyone who wants to live in Asia and earn a comfortable wage.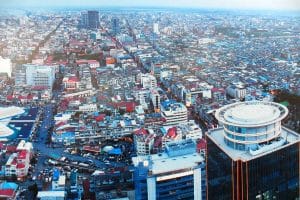 Cambodia is renowned for its rich cultural heritage, highlighted by the awe-inspiring Angkor Wat temple complex, a UNESCO World Heritage site.
The Cambodian people are known for their warmth, hospitality, and strong sense of community, creating a welcoming and inclusive atmosphere. It also offers opportunities for adventure and exploration, from trekking through remote jungles to discovering hidden temple ruins.

More information: Teach English in Cambodia
Thailand is a great destination to consider when you're thinking about teaching English abroad, with salaries ranging from $1000 to $1200 per month. Thailand is a very affordable country to live in. You can enjoy the vibrant culture, stunning beaches, and delicious food whilst teaching English abroad.


It offers a vibrant and fulfilling quality of life that entices residents and captivates visitors from around the world. Known as the "Land of Smiles," Thailand is renowned for its warm and welcoming people, who embody a strong sense of hospitality and friendliness.

Thailand's affordable cost of living allows residents to enjoy a high standard of living, with access to quality healthcare, modern infrastructure, and a myriad of recreational activities. 

More information: Teach English in Thailand

Teach English in Latin America: Salaries
If you're considering teaching English overseas, Latin America is a remarkable option with several countries, including Costa Rica, Mexico, Peru, and Guatemala, offering competitive salaries for English instructors.
In Mexico, TEFL teachers earn between $600 and $800 per month. The cost of living in Mexico is relatively low, so you'll be able to live comfortably on your salary whilst exploring the delights Mexico has to offer.


Mexico offers a vibrant and culturally rich quality of life that captures the hearts of its residents and enchants visitors from around the world.
Mexico's diverse landscapes offer breathtaking beauty, from the stunning beaches of Cancun and Playa del Carmen to the lush jungles of Chiapas and the dramatic canyons of Copper Canyon. 
Mexican cuisine is celebrated worldwide, with its bold flavors and mouthwatering dishes like tacos, tamales, and guacamole.

More information: Teach English in Mexico
In Costa Rica, the average salary earned teaching English abroad comes in between $800 to $1200 per month. The cost of living in Costa Rica is higher than in other Latin American countries, but the stunning natural beauty and a rich culture draws people to move to Costa Rica. You'll usually break even when it comes to living cost vs salary in Latin America.
Known as the "Green Jewel of Central America," Costa Rica is renowned for its commitment to environmental preservation and sustainable living.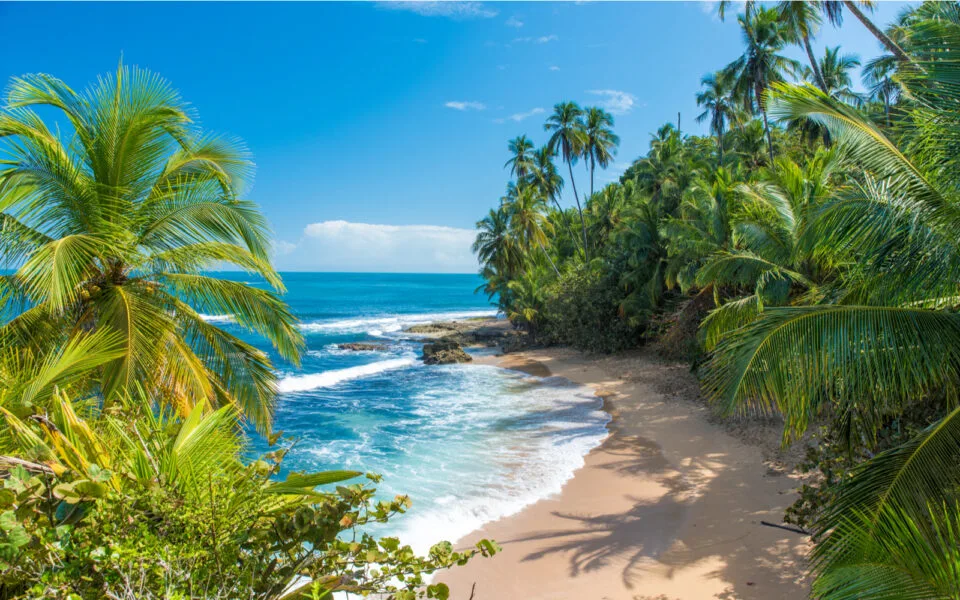 The country's lush rainforests, breathtaking beaches, and diverse wildlife create a paradise for nature enthusiasts and adventure seekers. Costa Ricans, or "Ticos," embrace the concept of "Pura Vida," meaning pure life, which reflects their laid-back and positive outlook on life.

More information: Teach English in Costa Rica
In Peru, you'd expect to earn $400 to $550 per month teaching English abroad. The cost of living in Peru is lower than in other Latin American countries, making it more affordable to move abroad and teach English in Peru.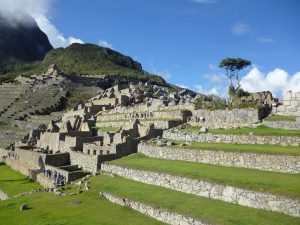 Peru is enriched by its historical treasures, vibrant culture, gastronomic wonders, stunning landscapes, and the warmth of its people, making it a captivating destination to live and explore.
From the beloved ceviche to the flavorsome lomo saltado, Peru's cuisine is a true delight for the senses. The country's natural landscapes are equally impressive, encompassing the vast Amazon rainforest, the majestic peaks of the Andes, and the enigmatic coastal desert.

More information: Teach English in Peru
Guatemala is another popular destination for people teaching English abroad, with salaries ranging from $450 to $550 per month. You'll be able to pay all your expenses each month with this salary and still enjoy the beauty Guatemala has to offer.
With its rich Mayan heritage, breathtaking natural landscapes, and vibrant cultural traditions, Guatemala is a country of endless wonders.


Guatemala's indigenous communities proudly preserve their customs, as seen in the vibrant festivals, intricate textiles, and mesmerizing artwork.
Guatemala's lush rainforests, such as the Petén region, teem with diverse wildlife and offer opportunities for exploration and adventure. The warmth and hospitality of the Guatemalan people create a strong sense of community, making visitors feel like family.
More information: Teach English in Guatemala
Teaching English abroad can be a rewarding and lucrative career choice, with opportunities to explore new cultures, make lifelong friends, and get paid to do it all! 
While teaching abroad salaries vary depending on the country, visit numbeo.com to find out more detailed information about costs and expenses. Furthermore, there are plenty of ways to stretch your income, such as finding affordable housing, cooking your meals at home, and taking advantage of free cultural activities. And let's not forget the ultimate perk: the chance to perfect your language skills and add some serious bragging rights to your resume. So, pack your bags, grab your passport, and get ready to embark on the adventure of a lifetime!