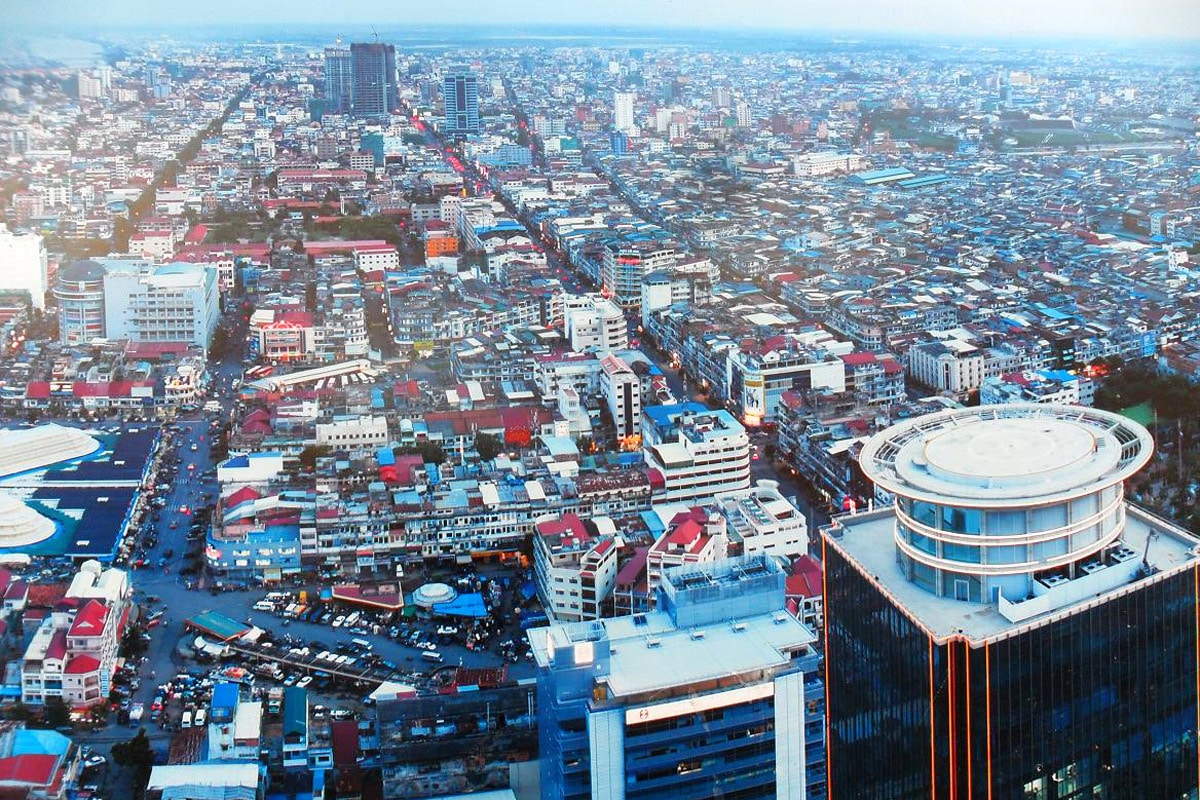 29 Jun

Top five places to visit in Cambodia

Cambodia is home to stunning temples, relaxing beaches, and lively cities. If you are looking for adventure then pack your bags for Cambodia. There is so much to see, but here are our top five places to visit in Cambodia!
Angkor Wat
Angkor Wat is one thing you must see in Cambodia because it is the world's largest religious monument. This monument is amazing any time of the day, but watching the sunrise is particularly special. If you decide to go in the morning, make sure to go extra early because TONS of other tourist will be also be watching the sunrise. You can also view other temples while in the Angkor Wat Archaeological Park. The park is home to hundreds of ancient temples and religious structures, and you'll need to get tickets to go in.
Koh Rong Samloem
Koh Ron Samloem is the perfect place for a beach bum. The white sandy beaches and the crystal clear waters are just the beginning of the beauty of this tropical island. It is a quieter island that is just starting to rise in popularity. You will be able to soak up the sun without having a million neighbors. The island is also revered for its sunsets, and it's known as Sunset Beach.  There is no better place for some R & R, cocktails, and sunsets than Koh Ron Samloem.
Kratie
You have to visit Kratie if you love marine life. Kratie is a small town located on the banks of the Mekong River. The town is based around a market place filled with French colonial building. This town is not a huge tourist attraction, so it won't be overcrowded!
If you have any other recommendations on places to visit in Cambodia, comment on our Facebook!
Preah Vihear Temple
Preach Vihear Temple is a great destination for adventure without all the tourists. The temples are a series of structures built during the 9th and 12th centuries by several different kings. The site has a complicated past because it sits on the Cambodian-Thai border.  The countries have fought over the ownership of the temples for centuries, but in 2015 it was all put to rest and tourists love exploring them. So if you are willing to go off the beaten track, these temples will not disappoint.
Elephant Valley Project
What is better than exploring a jungle with a bunch of rescued elephants? The Elephant Valley Project is a sanctuary in the northeast province of Mondulkiri that is a permanent or temporary home to overworked or neglected elephants.  At the sanctuary, visitors get an up-close look of the giant mammals. You can watch the elephants play in the mud, wash themselves in the river, interact with one another. The sanctuary also teaches visitors about the negative effects of elephant tourism.
If you are dreaming about starting a new life teaching and living in Cambodia, check out our TEFL in Cambodia page!