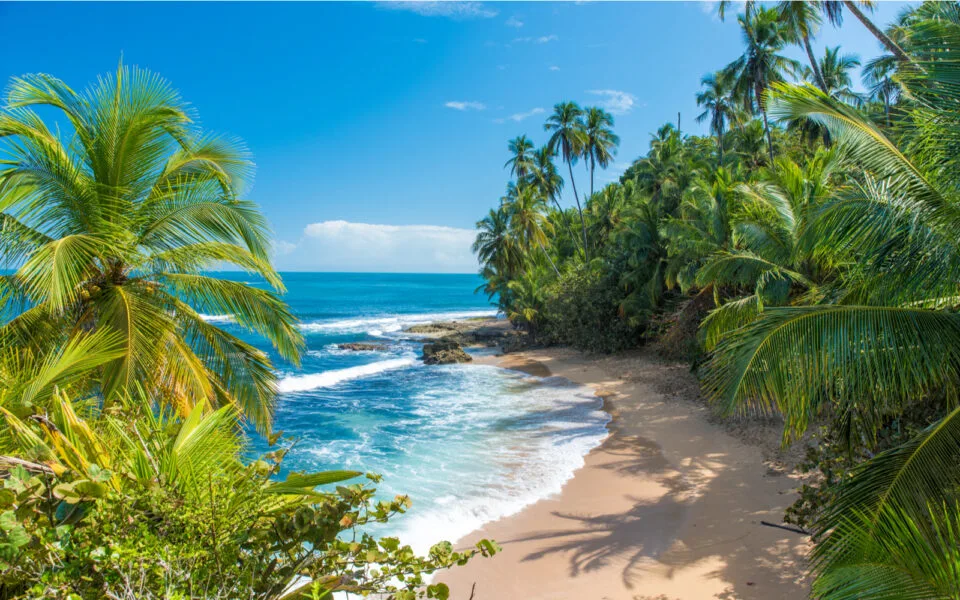 13 Dec

Top Places to Visit in Costa Rica!

Costa Rica has it all; beautiful beaches, impressive waterfalls, and thick green jungles. It's the perfect location to take your TEFL training course as it attracts many tourists from all over the world, meaning many people there speak English, and their efficient public transport system makes it easy to navigate as a tourist. We've put together a list of the top places we recommend you visit in Costa Rica at the weekend, or between TEFL training times.
Teatro Nacional Costa Rica
The National Theatre is one of the most impressive buildings in San Jose! In the 1890s, European artists and artisans were brought to San Jose to design the building, with funds coming from taxes imposed on coffee exports from Costa Rica. Completed in 1897, the theater contains mesmerizing art and architecture, along with captivating performances each day. Tours begin at 1 pm each day and are delivered in Spanish or English, making them accessible for most people. 
The impressive pink marble foyer features figures of Comedy and Tragedy, murals, and ornaments depicting Costa Rican life. The elaborate interior of this theater boasts grand staircases, large lanterns above the banister and several extraordinary paintings on the ceilings to look up above
Once you've had your tour and you're ready for a refreshment, head to the cafe for some of the best coffee Costa Rica has to offer, a light snack or lunch if you'd prefer. The cafe caters to everyone and always has a wide selection of delicious food and drinks to complete your afternoon.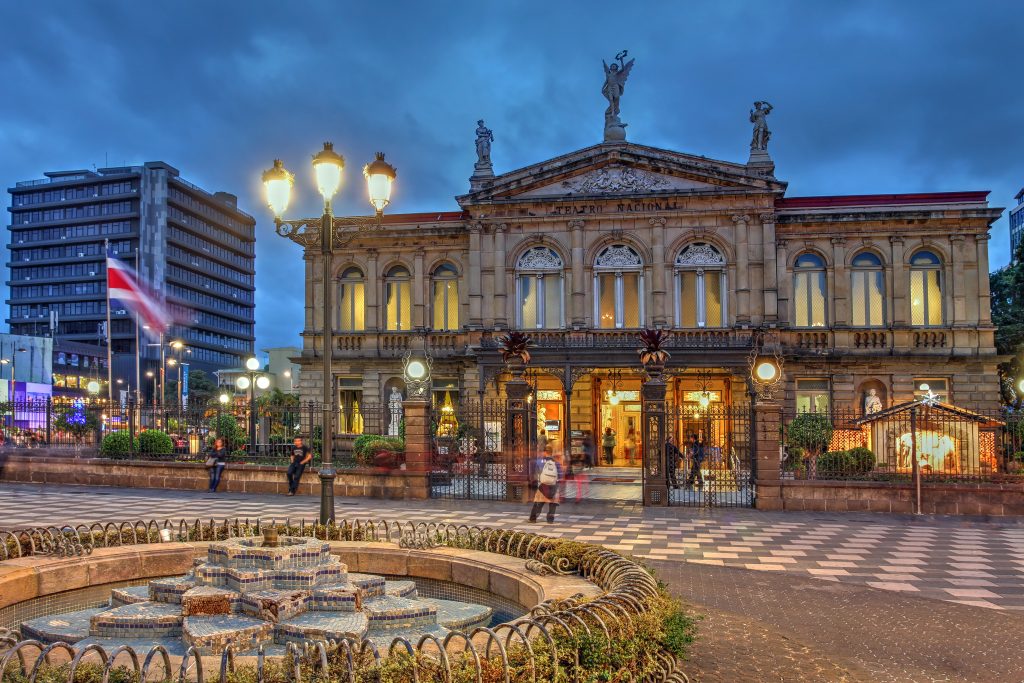 Manuel Antonio National Park
Manuel Antonio National Park is found on the Pacific coast of the country, nearby Quepos and Manuel Antonio towns. It's approximately 600 hectares in size! The people of Costa Rica decided to preserve their extremely unique flora and fauna for future generations to come, with the establishment of national parks. Whilst Manuel Antonio is the country's smallest, the beauty and diversity of the wildlife are unmatched! The park consists of beaches, soft sands, rainforests, and coral reefs. You can spot monkeys, toucans, lizards, crabs and so much more. 
Tours are running throughout the day, whereby you can gently hike through the rainforest for approx 3 hours with a guide. They have equipment for you to spot and photograph rare animals, plants, and insects up close.
After your tour, you can relax on the beach, enjoy a picnic, or choose another trail to explore. It's a must-visit in Costa Rica,
Arenal Volcano
Arenal Volcano is one of the most visited volcanoes in Costa Rica, and for good reason! It's situated in a national park with access to waterfalls, jungle, lakes and good spots to eat, drink and stay.
Whilst you cannot climb the volcano – as it was one of the most active in the country – you can explore the lava trails, hike through the forest, and discover many eco-systems and micro climates. The volcano is now in its resting phase, so it's a great time to go and see it for yourself. 
For those of you who love the spa, there are many hot springs and thermal pools to relax in. Costa Rica's mineral springs have been known to heal and remedy people for over two hundred years.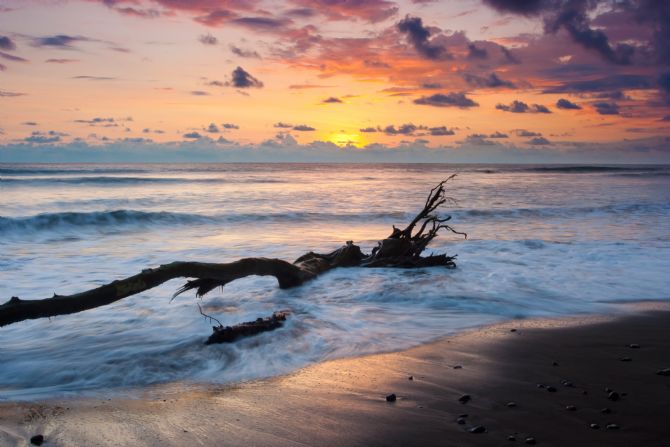 Dominical
Dominical has fast become one of the most popular beach towns people visit in Costa Rica for surfing. With lush, green mountains to one side, and clean waves to the other – it's a surfer's paradise! Since Dominical is nestled in tropical rainforests, the whole town stays lush and green year-round.
There are endless stretches of beach, affordable accommodation, open-air restaurants, and a deep bohemian vibe. If you're a seasoned surfer, you can head straight to the water. If you're more of a beginner, you'll find surf schools on the beach and the instructors will guide you to smaller waves to get your confidence up.
Diamante Eco Adventure Park
Diamante Eco Adventure Park is the perfect way to escape the heat of Costa Rica. Head to the shaded, lush park where you can experience wild animals in their natural habitat. You can find monkeys, and wild cats including pumas and jaguars, sloths and so much more. There is a team of biologists on-site to care for these animals and give information to visitors.
One of the most popular activities within the park is ziplining! Head to the famous Superman course and be prepared to have a thrilling experience. Starting at the top of a mountain you'll fly head-first towards the beach for approximately one mile. Definitely not for the faint-hearted! But an experience that'll stay in your memory forever. 
It's a good idea to purchase the day pass with lunch, so you can explore everything the park has to offer, including delicious food, and take everything in at your leisure.
Tortuguero National Park 
As the name suggests, Tortuguero National Park is a nesting ground for turtles and is a protected wilderness area in eastern Costa Rica. Situated on the Caribbean coastline, it's only accessible by boat or plane, so planning this trip is vital! It's best to visit between July and October as this is when turtle nesting season begins. Four different species of turtles migrate to the shores to bury their eggs and you can book a nighttime tour with a guide to accompany you to the beaches. The tour takes approximately 2 hours and you should see some spectacular, once-in-a-lifetime sights.
In addition to the turtle nesting areas, there's a huge array of lagoons, freshwater creeks, rivers, and lakes, so if you're feeling adventurous you can tour the park in a canoe along the waterways alongside spectacled caimans and river turtles. For those of you who prefer dry land, there's a dense jungle maze to explore brimming with wildlife and biodiversity.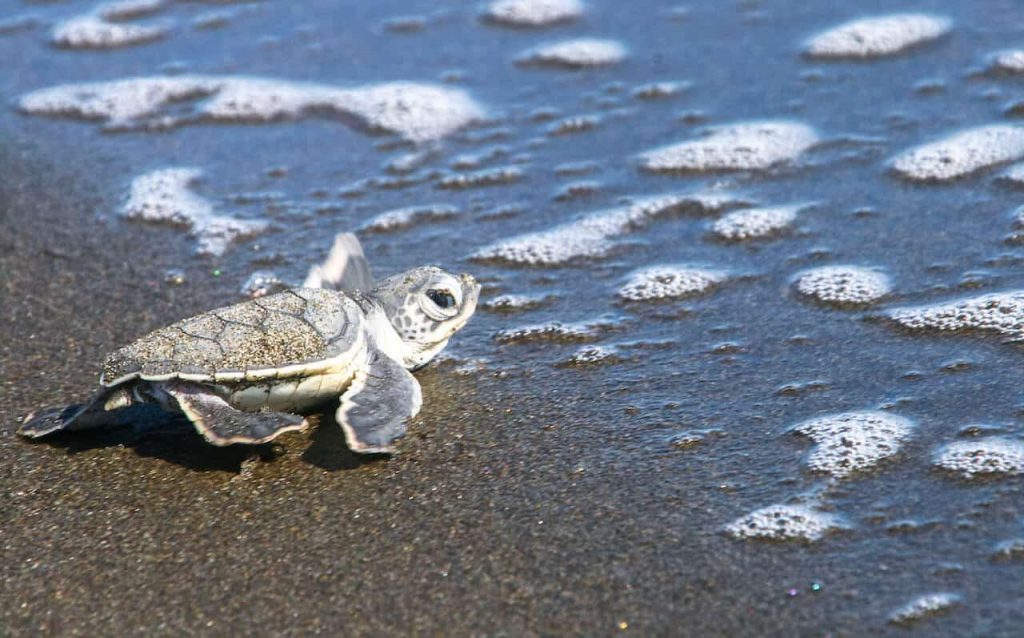 TEFL training in Samara, Costa Rica
Would you like to tick some of these places off your bucket list in 2023? Check out the start dates for our TEFL training course in Samara, Costa Rica here. Our course will have you internationally accredited in just 4 weeks and will give you the freedom to travel the world as an English teacher.