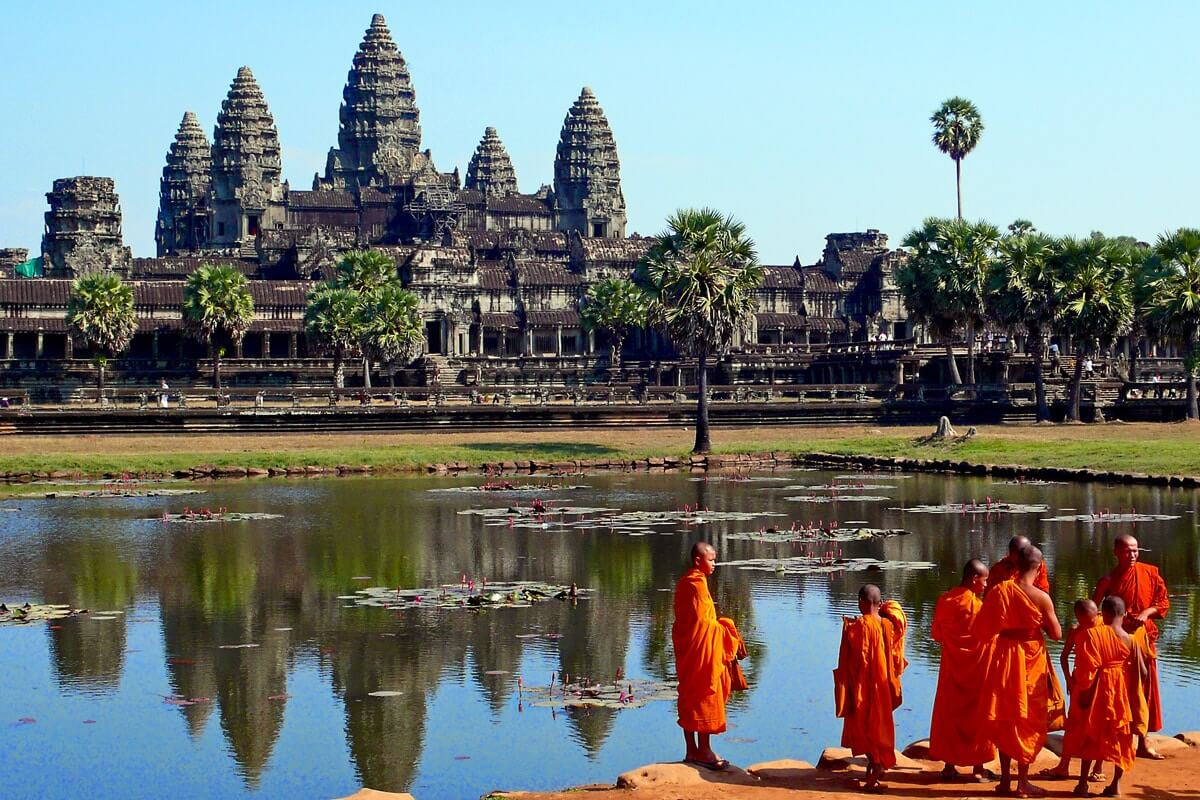 29 Jun

Things to know before moving to Cambodia

Cambodia is the perfect place to move to if you are looking for warm weather, friendly people, and beautify scenery. Moving to a new country can bring surprises, but we have your back! Here are a few things to know before moving to Cambodia.
Learn the language
Moving to a new country can be scary, especially if you don't know the language. Here's a list to help you get started speaking the local language in Cambodia: Khmer.

Hello: Sou sedy
Goodbye: Li hi
Thank you: Ah Kun
Sorry: Sohm tou
Yes: Baht (for men) Cha (for women)
No: Oht tey
Sorry: Sohm tou
How are you: Soksaby
Where to live
Since you are moving to Cambodia, you will need a place to live. Here are some tid bits that will help with the move.
Location: There are several options to choose from when moving to Cambodia. Many expats have flocked to Phnom Penh. It is a bustling city filled with great job opportunities. Other cities that are on the rise are Siem Reap and Sihanoukville.  These two cities are smaller than Phnom Penh, but still provide a great environment to live.  If you are looking for a small town feel, then Kampot and Battambang are perfect towns.  The prices are much cheaper and the pace is slower.
Apartments: Cambodia makes it very easy to find a new home with all the estate agents offering a wide range of housing options. Our TEFL partners have housing support before, during and after your course so you don't need to worry about not finding somewhere to stay!
Health Insurance
GET GOOD HEALTH INSURANCE. Cambodia's health care system is seriously lacking, so it is important that you invest in solid health care. Private hospitals and clinics will be able to treat many illnesses, but it will come at a price. In case of an emergency, there is really nothing to help. Going to Bangkok is one way to obtain help, but it will drain your bank. So before you go, make sure to get health insurance.  At TEFL Connect, we will help advise you on how to get health care before heading to Cambodia!
Everyone is on Facebook in Cambodia and it's definitely the social media to pay attention to if you're thinking of moving there. Many businesses opt for a Facebook page rather than a website and use messenger to promote events. So make sure to have Facebook ready if you want to stay in the know.
If you have any more suggestions about what to know before moving to Cambodia, comment on our Facebook!
To find out more about Cambodia, check out blog about the top places to visit in Cambodia!