29 Jun

Things to know before moving to Mexico

Mexico is filled with rich heritage, amazing food, and breathtaking destinations. Whether you are looking to live by the beach or in a big city, Mexico has it all for you! Here are some things to know before moving to Mexico.
Transportation
Mexico does not have many rules when it comes to driving or

transportation, so it might take you a little while to adjust.
The road rules are very flexible in Mexico. Speed limits are not very common, so the speed limit is the flow of traffic. People do not get pulled over for speeding, so just stay safe out there.
The buses stop where they please. Ask a friend or local where the buses usually stop to take the bus.
Bribes are common among police officers. A Mexican can be expected to pay 100-400 pesos and a foreigner can be expected to pay 600 pesos. Although this might sound expensive, 600 pesos is around 30 US dollars. 
Where to live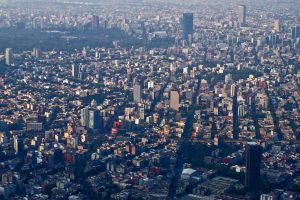 Mexico is a huge country and deciding where to live might be hard, so here are a few things to consider when looking for a home.
Two Types of living: There are two main types of living, in a foreign dominated neighborhood or a local Mexican community.  The decision between the two types of neighborhoods is a personal choice and can depend on how comfortable you feel in Mexico.
There are many different options to live in Mexico. You can live in the big cities like Mexico City and Guadalajara or in colonial cities like San Miguel de Allende, Guanajuato, and Puebla. There are also popular beach cities such as Puerto Vallarta and Mazatlán.
If you have any recommendation about places to live in Mexico, comment on our Facbook!
Learning the Language
Moving to a new country can be difficult, especially if you don't know the language. Knowing a few phrases will help with the transition.  Here are some words to
know before moving to Mexico.
Hello: ¡Hola!
Welcome: ¡Bienvenido!
Thank you: ¡Gracias!
You're welcome: ¡De nada!
Sorry: Lo siento
What is your name: ¿Cómo te llamas?
Yes: Sí
No: no
Can you help me: ¿Puede ayudarme?
Water: Agua
If you want to discover more about Mexico, check out our blog!