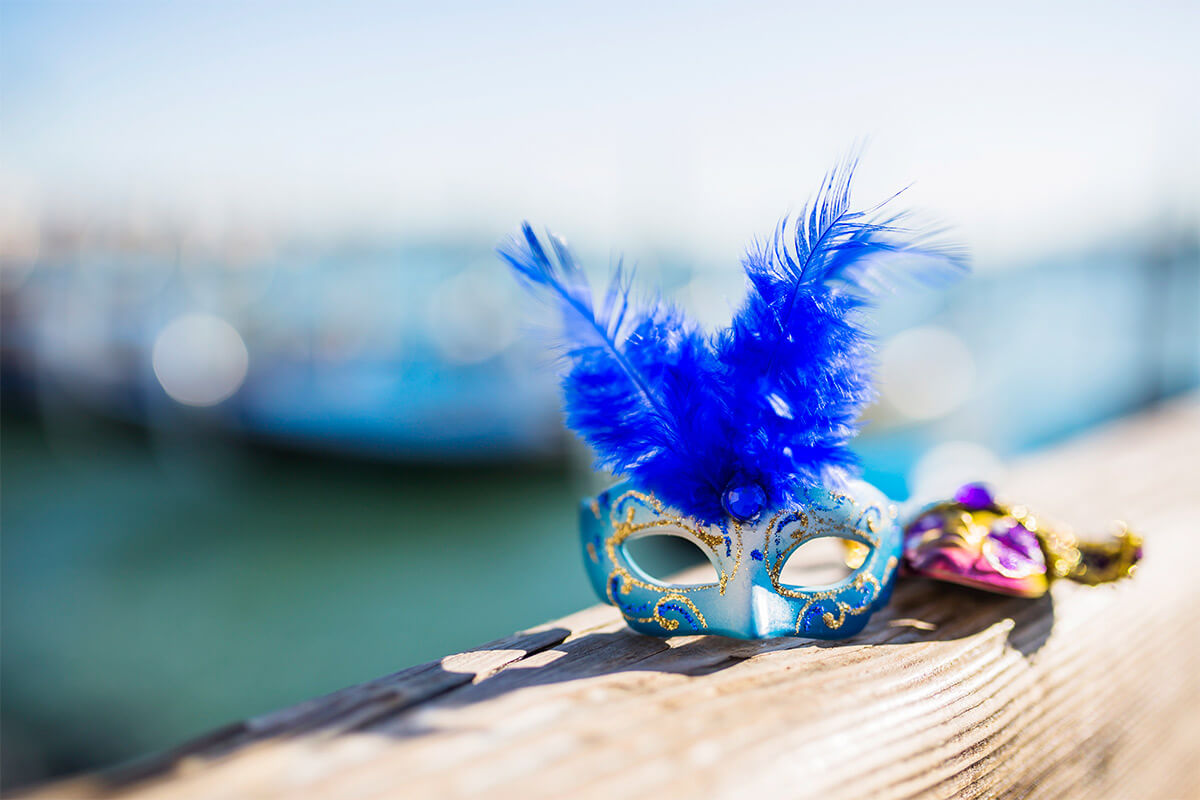 01 Mar

Top 5 carnivals in the world

Are you spending some time abroad traveling or teaching English and are curious about the season of carnivals? TEFL Connect has tons of info to help you out!

Carnivals have a western Christian and Greek orthodox origin and throughout the history they've migrated to different parts of the world, evolving and taking on more and more local traits and traditions. The main festivities usually take place during February or early March. It involves street parties, parades, competitions and other entertainments. A lot of locals wear costumes and masks turning the week of carnival in a festival of colours. No wonder, that we at TEFL Connect highly recommend you to visit your local carnival if you're teaching English abroad. Here we present our top 5 not to miss, and the best thing is that you can easily get to at least one of them from all of our TEFL Course Destinations:
Venice Carnival
Italy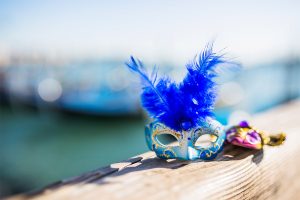 This Italian Carnival lasts for 10 days and is one of the oldest in the world. It's said that it started after a victory of the Republic of Venice against the patriarch of Achillea in 1162. They went out on the streets to dance and celebrate the victory, thus starting the tradition.
Masks are very important in this celebration, and can you think of any other city more famous for its masks, than Venice? They are made of various different materials, like cloths, leather, porcelain or even pieces made using the original glass technique.
Venice is also one of the most romantic destinations. During the carnival they have the Grand Venice Balls which makes it a chosen destination for couples wanting to enjoy this beautiful celebration.
If you're in Rome, Venice is just a 3.5h train ride or an hour flight away from Venice. It's even quicker to get there from Florence. But even if you're not in Italy, there are dozens of flights that can bring you there in about two hours from all around Europe.
Rio de Janeiro
Brazil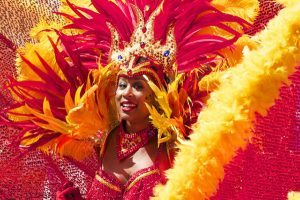 It's considered the biggest carnival in the world with around 2 million people on the street every day. Many of the samba schools from around the country participate in the event. They put together choreography and parade on the streets, often getting the crowd to participate with them.
Music and dance are very important for this celebration. Rio de Janeiro definitely has the most colorful, flashiest costumes and the best dance moves. Something to visit at least once in a lifetime for sure! Just remember that you might need to get tickets to some of the events.
It's quite a trip to Rio from anywhere in the world, but if you're doing a TEFL Course in Costa Rica or Argentina you'll get there in no time! You can also use carnival as a final point if you're planning a bigger trip.
Notting Hill Carnival
England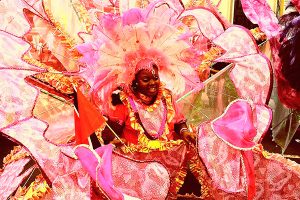 It's the biggest one in Europe that welcomes more than 2 million people in a festivity to celebrate the Caribbean culture. This tradition started in 1966 and continues every year after it. The London School of Samba and the Paraiso School of Samba are the ones responsible for bringing this party to the streets of Notting Hill.
This carnival is a mixture of music and more than 40 points where people can stop to hear good music and try some Caribbean dishes!
This is also the only carnival on our list that takes place in August instead of February/March. On the bright side, this means you can fit two carnivals in your year abroad teaching English in Europe. Our Madrid course has especially good flight connections with low-cost airlines, like Ryanair!
Mardi Gras
New Orleans, USA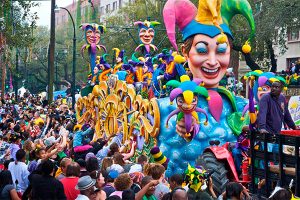 New Orleans hosts the biggest carnival in the US. During this event the streets are filled with music and the parades are dedicated to mythological characters such as Edimião, Orfeu, Bacchus and King Zulu. There's nothing like a mystical atmosphere of New Orleans French quarters and you can experience it in its best and brightest.
Although a lot of the events are happening after it gets dark and city fills with lights, this is also a family event so it's common to see families enjoying a nice picnic around the Mississippi River. This festivity gathers around 250.000 people on the streets and is something truly worth a trip. Get your tickets in advance to make the most of it.
Carnivals of Santa Cruz de Tenerife
Spain
This carnival is the second biggest one in the world after the one in Rio de Janeiro and it's right in Europe on the Island of eternal spring, doesn't it sound amazing? Every year the Canary Islands get ready for its biggest celebration of the year. They even broke a world record in 1987 with the biggest open-air concert with more than 250.000 people, so you can easily become part of history the next time they decide to do something as grand.
Every year different people present themselves for the title of Carnival Queen. This is a very colorful spectacle with the most unusual costumes! There is also a competition where adults and children compete against their peers to see who is the most eloquent. These usually happen before the carnival starts, but you'll see the winners during the parades.
After the Queen's coronation, the party starts with various activities and everyone can participate! If you're teaching English in Spain after one of our courses there, add this to your bucket list. Ryanair and Iberia Express (popular low-cost airlines) will have plane tickets for about 30-40 euro if you buy in advance and you don't need to pay for entrance tickets once the main carnival starts.
Do you know any other countries with great carnivals that are on your travel list? Follow us on Facebook and let us know of your favorites! Also, be sure to check all of our TEFL destinations to choose the one that you'll enjoy the most!