07 Nov

Top 5 things to do in Toulouse

Start your TEFL adventure in Toulouse. The biggest city in the midi-Pyrenees. There is a wealth of culture and history, and most importantly a local population that is friendly and welcoming. This city has 2000 years of history and therefore has a lot of art, architecture and great food! The downtown has been very well preserved and it feels small and compact, even though is one of the largest cities in France. Here are the top 5 things you can't miss during your stay!
Try world-famous French food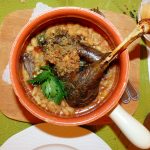 Toulouse is known for its rich culinary culture! There are a few dishes you have to try!
First of all, eat the traditional Cassoulet of Toulouse. This is made of white beans (haricots blancs or lingots), duck or goose confit, sausages, and additional meat. Most restaurants will have it on their menu but if not try this one: Monsiur Georges. Also, head for a walk around the "Victor Hugo Market" to see the different products they have and enjoy lunch on the food court upstairs, or sit in the cafe and have some delicious coffee and watch the world go by!
Visit the Capitole de Toulouse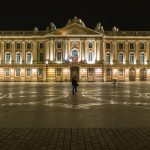 This complex of buildings includes the city hall of Toulouse and is also home to the Théâtre Du Capitole. Its walls recount the major events in the history of Toulouse and it has undergone many changes throughout the history of the city.
This is also a very common gathering place for the people of Toulouse. There are also plenty of traditional markets hosted here that sell products from Toulouse.
Take a trip to Japan
Situated in the heart of Compans-Caffarelli Park, this picturesque taste of the orient is a must-visit when you're visiting Toulouse. It's a great place to relax, and journey to another time and place, as well as take lots of pictures!
Enjoy French art at the Fondation Bemberg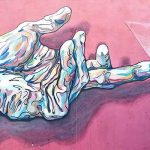 This is a stunning museum, which exhibits a permanent collection of paintings, bronzes and art objects, brought together by Argentinian art collector, Georges Bemberg. This pieces of art are from the Renaissance and the modern French School. Find out more info in their website.
Cycle along the bridge of Pont Neuf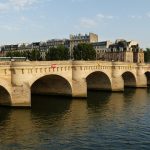 The oldest bridge in the city of Toulouse erected in the 16th century. The views are amazing and you can even plan a picnic when the sun is out!
If you want to discover more about living and teaching English in France, check out our Facebook page for additional tips!