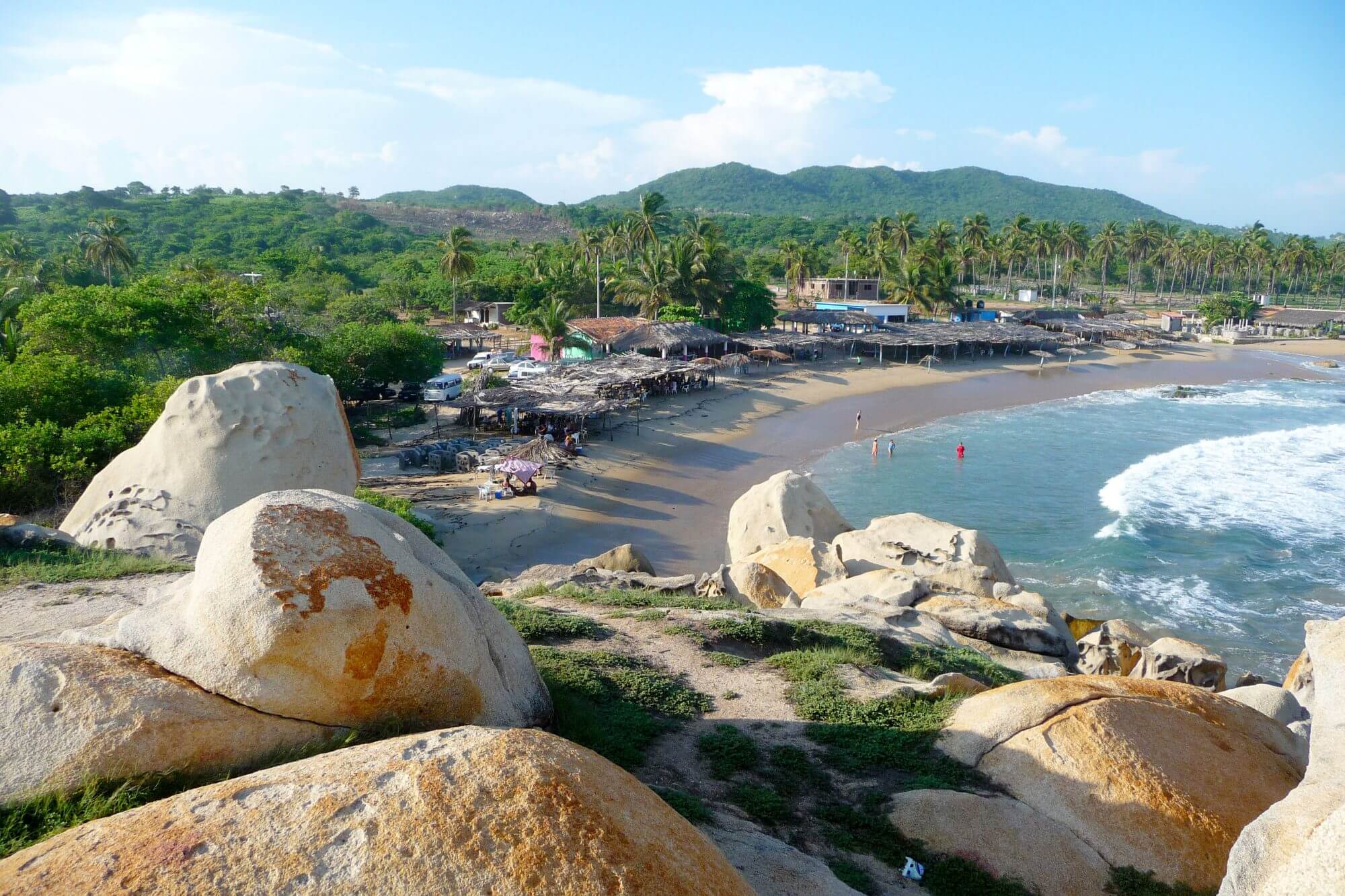 29 Jun

Top Five places to visit in Mexico

If you're thinking about traveling or moving to Mexico, then you'll want to find out all of your options of where you can visit while you're there! From historical sites to beautiful beaches, here's our top five places to visit in Mexico.
Mexico City
While Mexico City was once renowned for its high crime rate, the city has definitely changed and is starting to come back to life. International restaurants are opening and attracting foodies from all over the world. The city also has many museums dedicated to the preservation of the Mexican heritage. Some destinations must-visits are Catedral Metropolitana (the oldest cathedral in Latin America), Museo Soumaya, the house of Frida Kahlo (Casa Azul), and Mercado de la Merced.
Guadalajara 
Guadalajara is the birthplace of tequila and mariachi. If that is not enough to make you want to visit, the second largest city in Mexico has so much more to offer! The city has an abundance of museums and cultural must-visits about Mexican heritage. And, if it is tequila you're after, spend the day touring a distillery and learning how tequila is made.
Isla Cozumel
Cozumel is an island off Playa del Carmen that's a popular tourist location. Cozumel offers amazing scuba destinations. The water is crystal clear and has a huge variety of marine life.  Diving and snorkeling are the main activities that draw tourists, but Cozumel offers so much more. Cozumel has isolated beaches, natural parks and breathtaking scenery.
If you have any recommendation about places to visit in Mexico, comment on our Facebook!
Izamal
If you are into taking Instagram-worthy photos, you have to check out the oldest city in Yucatán. Izamal is nick named "Ciudad Amarilla" or the Yellow City because every building is yellow! The city is also magic because of the rich historical traditions. Izamal offers colonial style buildings, TONS of people watching, parks, and plazas. There is no way to be sad while strolling the streets of this brightly colored city. If the yellow walls are not enough, there are ancient Mayan ruins right in the middle.
Mazatlán
If you are looking for beaches, but also love beautiful architecture, then the "Pearl of the Pacific" is perfect for you. Mazatlán is increasing in popularity because of its 20km of beach and the historic downtown with neoclassical and French Baroque finishes. There is so much to do in Mazatlán, such as strolling the streets of downtown, fishing for sea bass or corvine, and catching a performance at Teatro Ángela Peralta! The food is also a huge attraction. You can try lengua taco, roasted quail, handmade tortillas, and a seafood breakfast.
If you would like to discover more about Mexico, check our TEFL in Mexico page!