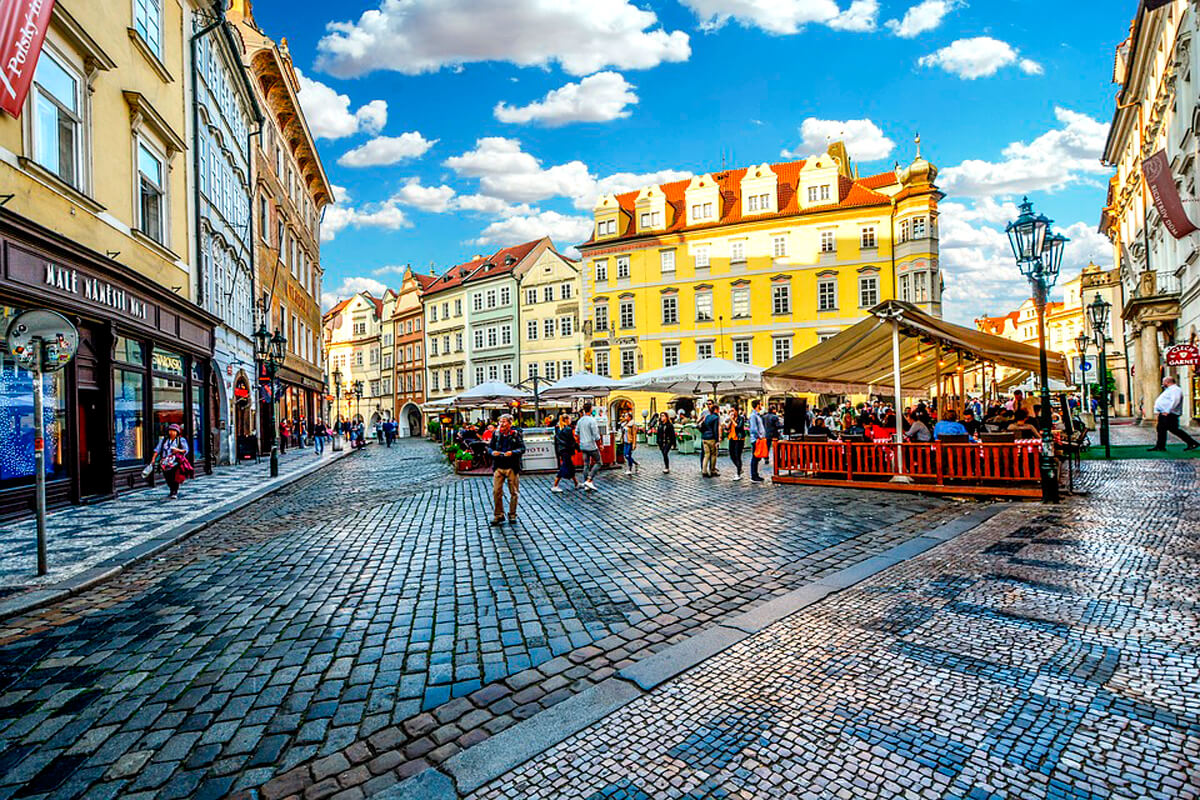 13 Sep

Guide to TEFL teachers' salaries in the Czech Republic
One of the first questions we get asked is related to the salary one would get when teaching English abroad. A lot of you have heard about the cheap living costs in the countries like Thailand, but Europe can be different. Making sure you have enough money to live on is super important. Here at TEFL Connect we have lots of experience with living and working abroad and will make sure you know all there is to know about where you're moving so you won't be caught out by any unexpected surprises and what are teachers' salaries in the Czech Republic.
Here is our guide to TEFL teachers' salaries in the Czech Republic.
The currency you'll be using in Prague is the Czech Koruna however since 1 Koruna (CZK) = 0.04 USD, this guide will be written in USD for ease!
Jobs in Prague and throughout the Czech Republic are predominantly found in language centers. Bigger cities have plenty of opportunities, along with smaller towns if you prefer a calamity of the beautiful fairytale villages! You can always supplement your income with private teaching lessons, offers for which you can easily find online, in local shops/cafes and just by speaking with your new neighbors.
A typical wage for a native English speaker with a Bachelor's degree is 29,000 CZK per month – $1320 USD –  when teaching 25 hours per week.
Living costs in the Czech Republic:
A standard small apartment rent per month – $450 USD
Bills (electric, gas, air con etc) – included in rent!
Phone – $25 USD for a sim with 10GB data per month and you can use apps for calls and messages, so there's no need to buy a plan with international calls.
Transport – Public transport in the Czech Republic is great! Well planned & cheap. For a 3 month pass in Prague, including buses, metro, tram & train, it's $30 USD per month. Single bus tickets are around $1 per short journey.
Food – You'll have a kitchen, so cooking will save you cash! A weekly supermarket shop will come in at $20 USD per person.
Socialising – Prague is famous for beer – it's local, cheap and plentiful at $1.50! A nightclub entry is $4-5 USD if you're having a night on the town. Local restaurants offer amazing fresh food at $5 – for a two-course meal plus drink! Western food (especially fast food) is more expensive, $7 USD per meal upwards.
Total = Once you've paid your necessary outgoings each month, based on a salary of $1320 USD per month, you'll be left with a few hundred dollars per month to spend or save as you please! Traveling throughout Europe is cheap, so you'll have enough to plan those weekend getaways.
If you want to discover more about living and teaching English in Europe, take a look at our TEFL Courses there or check out our Facebook page for additional tips!