21 Feb

Exotic foods around the world: Have you tried any of these?

When moving abroad or travelling, it's normal to encounter things that you've never seen, smelled or tasted. Some will be a welcome surprise (empanadas in Argentina, for example) but some not so welcome. Not only you will get to travel around and visit incredible places, but you will also get to learn about their culture through their food.  Certain kind of foods may surprise you or even produce repulsion but they are part of the usual diet of other countries and of course, it happens the other way around! In this Blog we will list exotic foods around the world and we assure you that some proposals will freak you out.
Escargot in France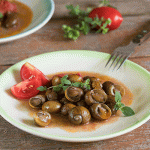 You'll have heard of the French and their love of frog's legs but they also love snails! Even if they are not very appealing, this is a traditional dish that needs to be cleaned thoroughly before eating and is usually cooked in a strong, garlic sauce. Delicious! remove impurities inside. They are quite expensive as they are considered a delicacy.
Fried tarantulas from Cambodia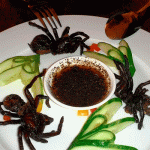 Cambodians love grilled and fried food; and fried insects is one their culinary specialties. Tarantulas are a typical snack at any time of the day. They are seasoned with garlic and herbs and served on wooden trays. It may sound scary but they are perfectly safe to eat!
Cambodia is the perfect place to move to if you are looking for warm weather, friendly people, and beautify scenery so if you're not a fan of eating arachnids then you'll find plenty of things that you'll fall in love with.
Chapulines in Mexico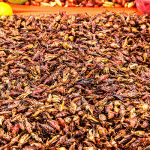 In Oaxaca, Mexico, chapulines are popular both for their flavor and for their nutrients. They're considered as outstanding specimens of the animal kingdom. Wondering what kind of food we're talking about? Fancy dining on grasshoppers served in tacos and seasoned with spicy sauce?
If you want to learn more about Mexican culture check this blog.
Casu marzu from Italy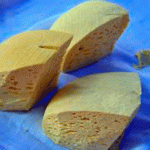 Italy is recognized worldwide for its gastronomic excellence: pizza, pasta, sweets and wines… However, they also have a rather controversial dish: casu marzu, a cheese with live fly larvae inside. Fear not! It's illegal so you won't find it in a restaurant or be offered it for lunch. According to the Guinness World Records it's "the most dangerous cheese in the world".
Dršťková in Czech  Republic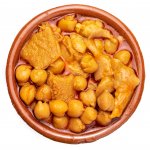 No matter if it's winter or summer you will always find soup in any restaurant in the Czech  Republic. There are plenty of options but Dršťková is by far the most exotic one. This traditional Czech soup consist of beef tripe braised in a generous amounts of onions and sweet paprika. A thick consistency, light red color, and a slightly spicy flavored dish.
Check here more traditional dishes from Czech Republic!
Chinchulín in Argentina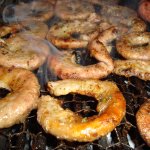 More entrails! Brains, tongue, hands, intestines… Argentinians are used to cooking all the mentioned above and Chinchulín is an exquisite example! It is the small intestine of the cow, the first thing that is served in meal but the food that takes longer to cook. Argentineans tip: eat Chinchulines very hot and with lemon.
ChiliGuaro in Costa Rica
Esta foto de Hotel La Dolce Vita es cortesía de TripadvisorEsta foto de Costa Rica Beer Factory es cortesía de TripadvisorNot a food, but a drink! Chiliguaro is a mix of guaro, an alcoholsimilar to brandy, and hot chili sauce. This popular and spicy drink of Costa Rica is perfect to end a good meal or to start a night out!Learn more about traditional food from Costa Rica here!
Worms in Thailand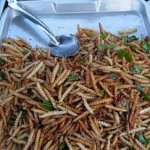 High protein content, and full of nutrients! Fried, baked or dried worms are so typical in Thailand that they're even used to make cookies! If If you're living in Thailand, you'll definitely need to try insects!
Callos in Spain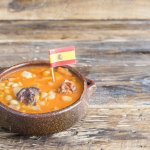 Callos are a typical dish from Madrid. If you go for some tapas you may have the chance to try them for free with your drink!  This dish is made with cow guts that are slowly stewed with paprika, tomato sauce, spices and garlic, so that the meat jelly is detached and mixed with the rest of the ingredients.
And now that we have gone around the world with these exotic dishes, how many of them would you try? What has caught your attention?
If you are ready to start exploring the world through its food and have any questions about any country or about any of our TEFL courses, we encourage you to give us a call and find out everything you need to know before moving abroad! Follow us on Facebook or visit our blog to learn more about our programmes and other experiences.