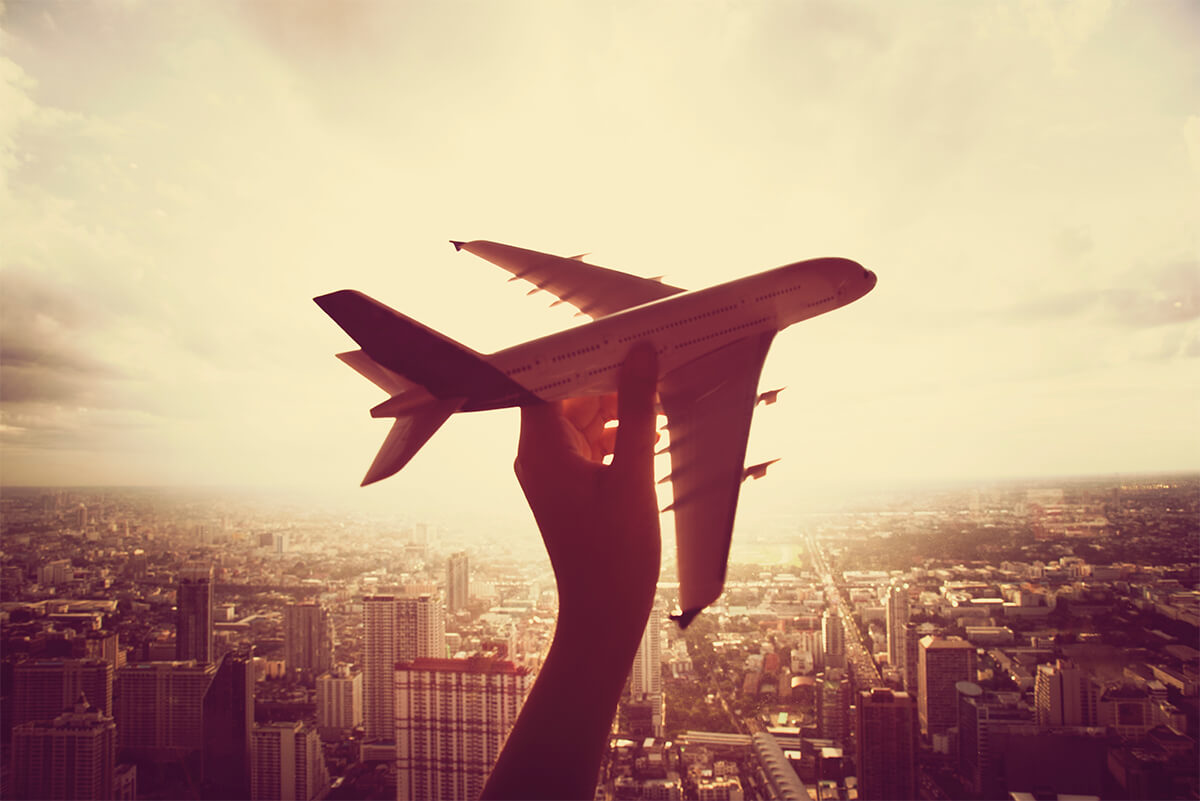 03 Jan

Definitive Guide to packing and preparation for a long trip abroad

It's one thing to pack for a weekend away, or even for a two-week trip to the beach, but packing when you're going to live in another country needs serious and strategic planning. Luckily, we're experts in moving to other countries and have perfected the art of packing so we're confident that this definite guide to packing and preparation for a long trip abroad will help you out!
Where are you going to live?
You'll need to look at exactly which destination you want to move to and read up on what the climate is, what type of food you'll have available, and whether you'll want to get involved in sports or cultural activities. Do you plan on going to Vietnam and think you'll spend the whole year under perfect blue skies? Do you know what sports you'll want to do in Argentina? Avoid being caught short by doing your research and deciding what type of essentials you'll need to get by for your time abroad.
And if you can't decide on a specific destination yet, here you will find all out TEFL destinations, which will help you make the choice.
Be safe and make sure you're reachable and connected!
Charge your mobile and use a portable charger that will work for at least your flight and journey. Ensure that you research your internet provider and adjust phone settings so you have the internet as soon as you arrive.
What to pack
Your favorite treats and snacks
It's normal for you to miss some foods and you do not need to deprive yourself of your home comforts during your time living abroad! If you still have some space, make sure to pack your favorite chocolate bar, peanut butter, or something you know you'll crave when you're there! One of our students arrived with three packets of bacon and swears it was the best decision they ever made!
Bring the right shoes
Footwear is one of the most important things when you're planning your international adventure so think carefully about what type of destination you are going to, how long you'll be there and what type of activities are you planning on doing. It's not the same to take a three-day city break in Florence than to cross Doi Inthanonin, the highest mountain in Thailand. Remember to pack at least one pair of comfortable shoes that are suitable for all types of situations!
Check the weather all-year-round!
Just because it's a beach destination doesn't mean you'll spend the whole year in a t-shirt and shorts. It's always better to check the year-long weather forecasts. Things like heavy winter coats or taking extra bikinis; the weather might not what you expect and you may want to avoid an expensive extra cost later down the line.
PRO TIP: Don't forget to put an additional layer in your hand luggage as planes are usually quite generous with their AC.
Leave room for some shopping or presents
Although you don't usually buy souvenirs when you travel, you never know when you might fall in love with something. Try to leave some space in your suitcase or research the best ways of sending things home from your destination country.
Carry a little first aid kit
Be sure to check official information on medications and the health service in the country you're planning on travelling to so as to avoid surprises! Make sure that if you are on medication, you take enough for the first few months so you have time to arrive and plan a visit to your local doctor to get a prescription.
We advise that you take the essentials in a small first aid kit. It should be small, compact and include, in addition to any medication you need to take, some paracetamol, plasters (band aids), some antibacterial cream and insect repellent.
Keep plugged in
Bear in mind that you may need adapters depending on the country you are heading to. So do research before moving and find out whether or not you are going to need adapters for your mobile, laptop etc. For smaller things like hairdryers or an electrical razor, we would suggest buying in the country you move to as the electrical charge in some countries can differ anyway and it might not be worth buying adapters for everything.
How to pack
Make a list
First things first! As boring as it may seem, having a list is one of the best ways to ensure that you don't forget essential things or on the other hand carry unnecessary stuff that only adds weight to the suitcase. You will also need to check the airline restrictions, especially if you're flying with different airlines throughout your trip.
Prepare your luggage according to your list
It makes no sense making a list if you are not going to use it later! Start by packing the most important things from your list and leave the necessary, but not essential stuff for later when you can see that there's room. If there is still space then put a couple of items that you would like to take, but remember to always leave some space to bring gifts or souvenirs home!
Roll up your clothes!
Not everybody will agree with this, but we firmly believe that rolling up your clothes is an ideal practice to save space, in addition to preventing wrinkles in most outfits ;). Remember that it is better to wear clothes that you can mix and match than prepared outfits as you will be able to get more outfits out of your luggage allowance. Usually, there's no need to pack for all seasons, as it's more probable than not that by the time the winter comes you'll have been shopping countless times and doubled your wardrobe.
Place valuable things in your carry-on bag
The chances of you losing luggage are really small, but you never know and why would you even risk it? We recommend you store important and valuable things in your hand luggage, such as money, documents, jewelry or electronic devices. A bit of a tip from personal experience – if you can, pack your chargers as well. Not only might you need them in a long flight, but this added safety of not worrying about your battery and being able to reach your family right away helps immensely.
Keep in mind your basics
Here I'm referring to ID, health cards, passport, previously mentioned chargers… You cannot travel without certain things, so make sure you don't leave your house without your boarding pass, passport or ID. Also check that you ave all your necesary bank cards, money and that your mobile is charged.
Keep in mind our advice to pack your luggage like a pro! And check our Top 10 travel Apps to make the most of your trip! Share with us your packing experience in our Facebook and Instagram.